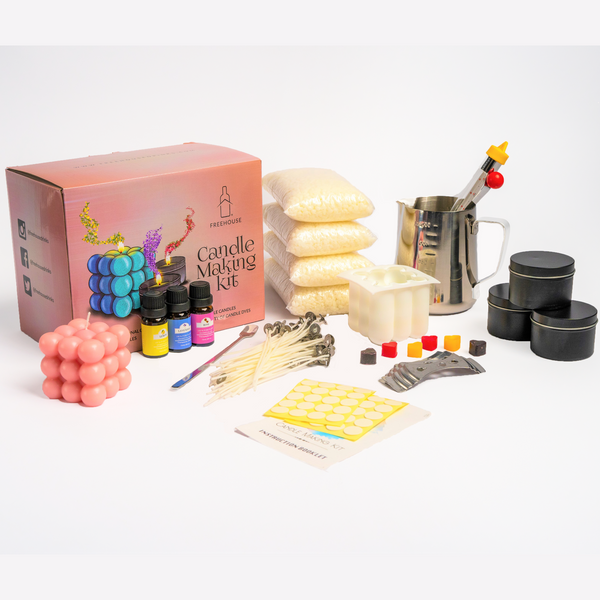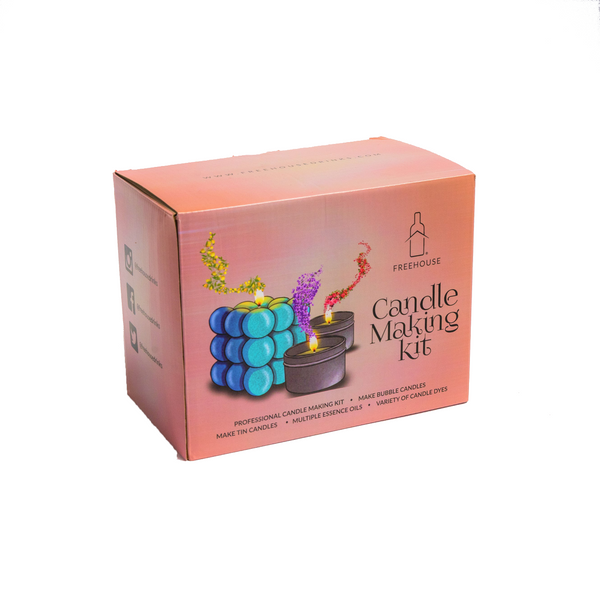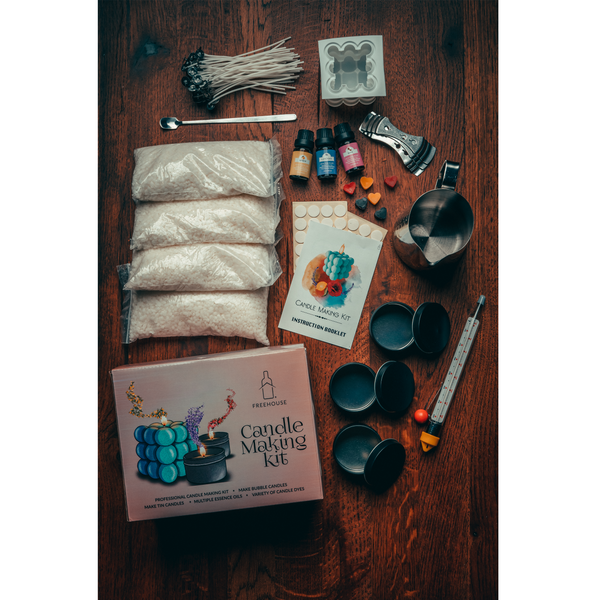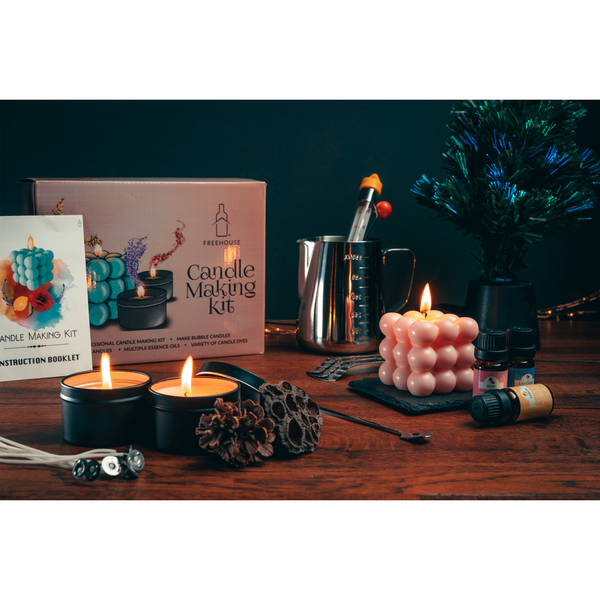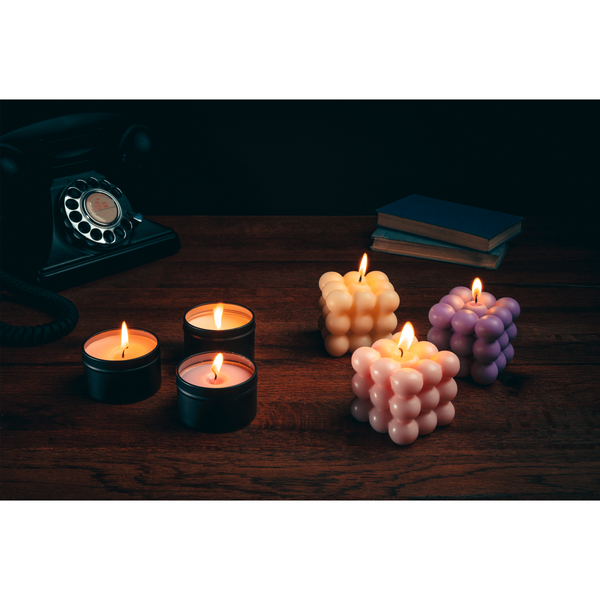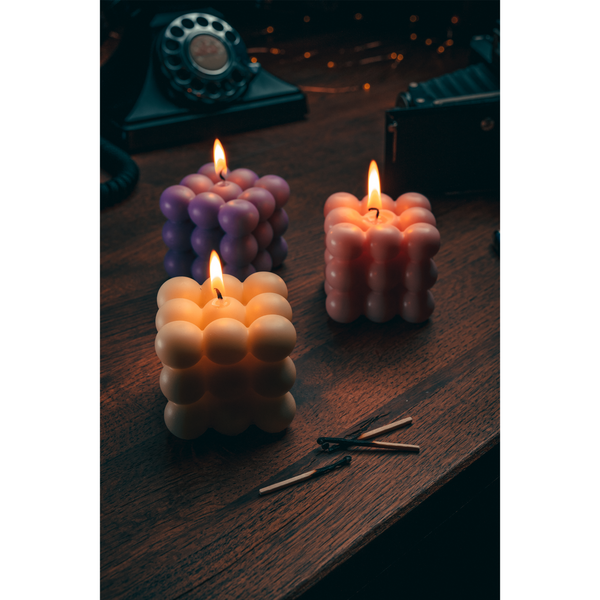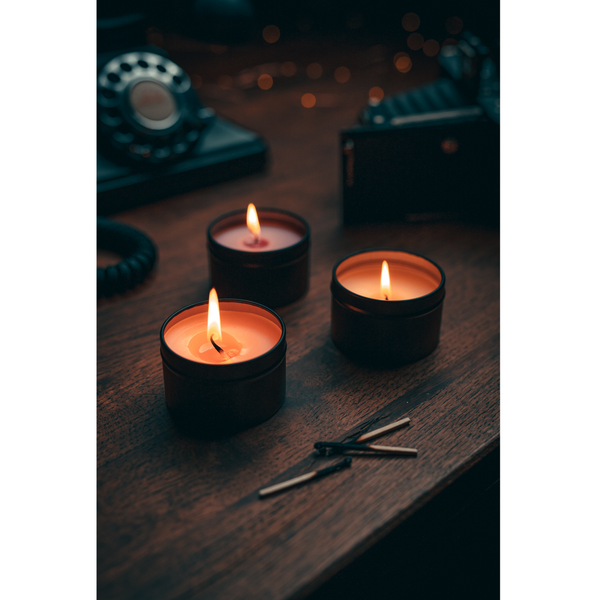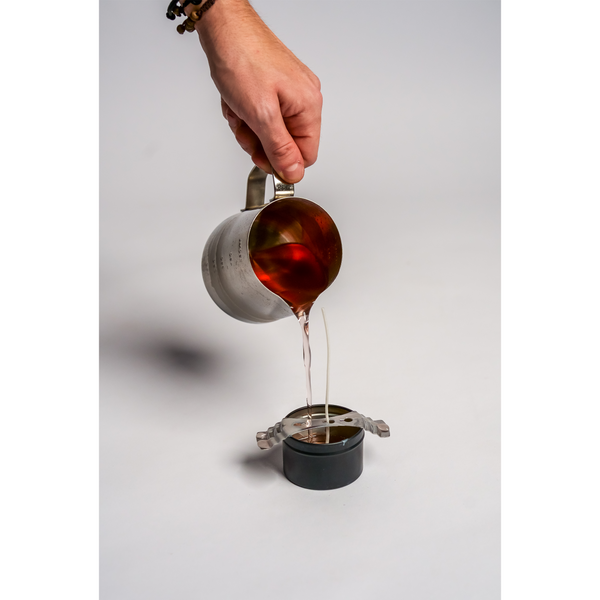 Overview:
This complete candle making kit includes all the ingredients & equipment you need to make your own craft candles at home.
Our candle making kit has enough candle wax to make up to 15 tin candles or 6 bubble candles. Use the included equipment and instruction booklet to craft your own bespoke candles.
Customise your candles with our selection of wax dyes and scented essence oils.
Features
COMPREHENSIVE CANDLE MAKING KIT: Gives you everything you need to make your own soy wax candles, including the stylish bubble candle! In the complete candle making kit, you will discover a choice of different candle moulds, enough candle wax (soy wax) to make up to 15 candles as well as candle wicks, candle wick holders/stickers and wax melting equipment to make your own elegant candles. Also included are a carefully selected range of candle dyes and scents so you can make your own unique candles.
EXPERIMENT WITH CANDLE DYES AND AROMAS: Test combinations of colours and scents as you create incredible candles to display after using this candle making kit. Our selected range of aromas or essences include lavender, rose and vanilla that can be blended with your candle to give off an amazing aroma.
ENVIROMENTALLY FRIENDLY WAX: Use a candle making kit that cares for the environment. Included in this DIY candle kit is enough wax to melt into up to 15 candles. The wax provided in this candle making kit is soy wax that research shows to be more environmentally friendly for our planet!
PERFECT CANDLE MAKING SET FOR BEGINNERS: Included with your candle making kit will be our step-by-step instruction booklet designed by our candle making experts. Just choose the type of candle you want to make, and our instruction booklet will allow anyone to start their candle making journey. This candle making kit is ideal for beginners and people of all experience levels of candle making.

AWESOME CANDLE MAKING KIT FOR ADULTS: This makes a fantastic gift for any occasion. Do you know someone who would love to get creative and would appreciate a candle making gift set? Don't worry about experience - anyone can create fantastic candles with this candle making kit to enrich their candle making experience.
What is included?
500mL Metal Wax Melting Pot
Temperature probe
Metal Stirrer

1Kg Soy Wax (enough for 15 candles!)

50 Candle Wicks

3 Wick Holders

40 Wick Stickers

Bubble Candle Mould

3x Tins for Tin Candles

3 x Candle Dyes (Purple, Red/Pink, Yellow)

3 x Candle Scents/Essence Oils (Lavender, Rose and Vanilla)
Scented Oils & Wax Colour Dyes
Lavender essence oil
Rose 

essence oil
Vanilla 

essence oil
Purple colouring
Red 

colouring
Pink 

colouring
Yellow 

colouring
(By controlling how much dye you use and mixing the colours you can make endless colour combinations!)